INTERNATIONAL FRIDAYS
On the first Friday of each month (and other selected days), you can watch premiere films with English subtitles at BIFFEN INTERNATIONAL - a concept targeted at North Jutland's non-Danish audience. On other days, the films are shown in their original language but with Danish subtitles.
Furthermore, Biffen shows a Cinematheque film (classics, cult films, etc.) every Tuesday night and these films are often with English subtitles as well. Programme HERE.
The Cinematheque is part of the Danish Film Institute and has an extensive collection of films that gives today's audiences a chance to experience world cinema spanning from the very beginning of film history to the latest digital releases.
VISIT BIFFEN NORDKRAFT
Biffen offers a wide variety of current films from all over the world. The cinema is placed in Aalborg's cultural centre, Nordkraft. Nordkraft offers also music, theatre and art events, as well a range of eateries, a fitness centre and fairs. The former power plant Nordkraft, is now a dynamic and diverse cultural powerhouse. 
Apart from ordinary screenings, you can also experience film festivals, Q&A's with film directors and actors and other events. Biffen is happy to organize screenings for groups of international residents/citizens, associations, organisations or companies. Biffen is an obvious meeting point for international residents in Aalborg and North Jutland with a passion for the cinema.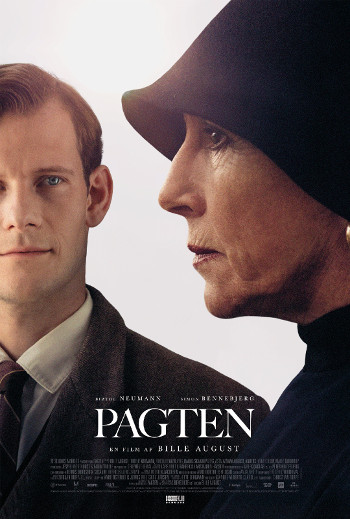 Pagten
6th of August, 20:30.
English subtitles.
Come and watch Bille August's new Danish Drama, THE PACT, about the intense friendship between Karen Blixen, the Danish author best known for her autobiographical novel "Out of Africa," and Thorkild Bjørnvig, a young and promising poet.
Aged 63 Karen Blixen is at the pinnacle of her fame and next in line to win the Nobel Prize for literature. It has been 17 years since she gave up her famous African adventure only to return to Denmark in ruins. Devastated by syphilis and having lost the love of her life she has reinvented herself as a literary sensation. She is an isolated genius, however, until the day she lays eyes on a handsome 30 year old poet. She promises him literary stardom if he in return will obey her unconditionally - even at the cost of him losing everything else in his life. The film is a heart-wrenching story of a sorcerer and her apprentice, about how far you will go for love and art.
Billetter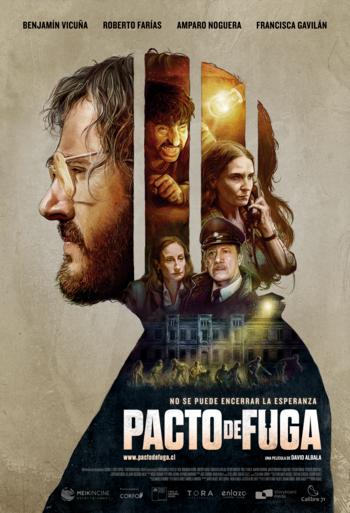 Jailbreak Pact - CIN B
3rd of September, 21:00
English subtitles.
Chilean smash hit about 24 political prisoners who escaped from a prison through a tunnel that took 18 months to dig. "The biggest Chilean audience hit in recent years." (Variety). Based on a true story.
The year is 1989 and 24 prisoners are in the process of completing a legendary complicated escape plan. In a fascinating collaboration, where the prisoners each use their special qualifications, they manage to dig an 80 meter (!) long tunnel in 18 months using spoons, forks, eggs, rails, screwdrivers and a guitar - and manages to hide five tons of excavated soil in the prison area!
David Albala doesn't waste time: the intensity is high from the first to the last minute. 'Jailbreak Pact' draws parallels to 'A World Outside'.

Billetter