INTERNATIONAL FRIDAYS
On the first Friday of each month (and other selected days), you can watch premiere films with English subtitles at BIFFEN INTERNATIONAL - a concept targeted at North Jutland's non-Danish audience. On other days, the films are shown in their original language but with Danish subtitles.
Furthermore, Biffen shows a Cinematheque film (classics, cult films, etc.) every Tuesday night and these films are often with English subtitles as well. Programme HERE.
The Cinematheque is part of the Danish Film Institute and has an extensive collection of films that gives today's audiences a chance to experience world cinema spanning from the very beginning of film history to the latest digital releases.
VISIT BIFFEN NORDKRAFT
Biffen offers a wide variety of current films from all over the world. The cinema is placed in Aalborg's cultural centre, Nordkraft. Nordkraft offers also music, theatre and art events, as well a range of eateries, a fitness centre and fairs. The former power plant Nordkraft, is now a dynamic and diverse cultural powerhouse. 
Apart from ordinary screenings, you can also experience film festivals, Q&A's with film directors and actors and other events. Biffen is happy to organize screenings for groups of international residents/citizens, associations, organisations or companies. Biffen is an obvious meeting point for international residents in Aalborg and North Jutland with a passion for the cinema.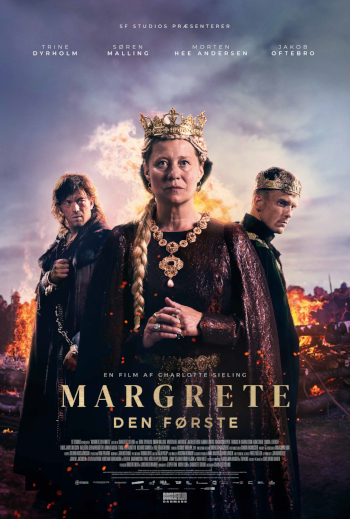 Margrete - Queen of the North - eng. subtitles
Friday, 1. October, 18:30
1402. Queen Margrete is ruling Sweden, Norway and Denmark through her adopted son, Erik. But a conspiracy is in the making and Margrete finds herself in an impossible dilemma that could shatter her life's work: the Kalmar Union. Directed by Charlotte Sieling. Starring Trine Dyrholm as Queen Margrete.
"MARGRETE - QUEEN OF THE NORTH is a modern portrait of a woman whose challenges were, despite a 600-year gap, not all that different from those which women are struggling with today: career, family, motherhood,' noted Sieling in an earlier statement." (Variety)
Billetter